Keynote Speaker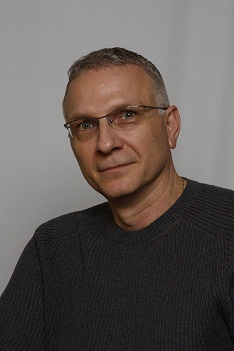 Prof. Gary E. Swanson
Dimage Studios LLC Ellwood City, USA

Gary E. Swanson is an internationally recognized and highly acclaimed educator, photojournalist, documentary and news producer, director, editor, speaker and consultant. He has given numerous keynote speeches, served as organizer and chair at conferences, presented workshops and lectured at embassies, festivals, and universities throughout China, South Africa, India, Sri Lanka, Papua New Guinea, Japan, Korea, The Philippines, Thailand, Cambodia, Malaysia, Vietnam, Laos, Indonesia, Singapore, Greece, Italy, Germany, Jordan, Spain, Portugal, Peru, the United Kingdom, British Columbia, and the United States. Professor Swanson is a three-time Fulbright Scholar to Portugal and the People's Republic of China. From 2007-2015 Swanson was the Mildred S. Hansen Endowed Chair and Distinguished Journalist-in-Residence at the University of Northern Colorado, USA. Previously, Swanson was Professor and Director of Television for nine years at the Medill School of Journalism at Northwestern University. He has also taught at DePauw University in Indiana and at Elon University in North Carolina. In 1992 Swanson covered the Olympics in Barcelona, Spain for NBC News, and in 2008 was commentator for China Central Television International (CCTV-9) and their live coverage of the Beijing Olympic Games. Professor Swanson continued his on-air work with CCTV-4 as distinguished live guest and commentator in London the summer of 2012.
Swanson has earned more than 76 awards for broadcast excellence and photojournalism including three national EMMY's, the duPont Columbia Award, two CINE "Golden Eagles," 16 TELLY's, the Monte Carlo International Award, the Hamburg International Media Festival's Globe Award, the 2011 Communitas Outstanding Professor and Educator award, the 2012 Professor of the Year Award, the 2016 Distinguished Alumni Award in Education from the University of Illinois, and many others. His photography has won numerous awards and his works have been published in magazines, books, and displayed in art galleries worldwide.
Prof. Hui-Wen Vivian Tang
Ming Chuan University, Taiwan
Hui-Wen Vivian Tang Professor of the Teacher Education Center of Ming Chuan University, Taiwan. In 2007, she received an Ed.D in educational leadership and counseling from Texas A & M University, Kingsville, Texas, USA. Her current research focuses on leadership development, emotional intelligence, cross-cultural studies, multiple criteria decision making and teacher education. She is currently the Dean of Institute of General Education and the Director of Teacher Education Center, Ming Chuan University. Prof. Tang is a lifelong member of the Emotional Intelligence Training and Research Institute (EITRI) organized by a collegial association located in Corpus Christi, Texas, USA, and formerly the chief editor of "Journal of Applied English".
Prof. Tang's recent publications include "Forecasting performance of Grey Prediction for education expenditure and school enrollment" published in 2012 by Economics of Education Review (SSCI), "On the fit and forecasting performance of grey prediction models for China's labor formation" published in 2013 by Mathematical and Computer Modelling (SCI), "Constructing a competence model for international professionals in the MICE industry: An analytic hierarchy process approach" in 2014 by Journal of Hospitality, Leisure, Sport & Tourism Education (SSCI), "Developing a short-form measure of personal excellence for use among university students in Taiwan" in 2015 by Total Quality Management & Business Excellence (SSCI), "On the fit and forecasting performance of grey prediction models for projecting educational attainment" in 2016 by Kybernetes (SCI), "Critical factors for implementing a programme for international MICE professionals: A hybrid MCDM model combining DEMATEL and ANP" in 2017 by Current Issues in Tourism (SSCI), "Evaluating service quality of leisure farms: The Taiwan case" in 2018 by International Journal of Organizational Innovation (EI), and "Modeling critical leadership competences for junior high school principals: A hybrid MCDM model combining DEMATEL and ANP" in 2018 by Kybernetes (SCI).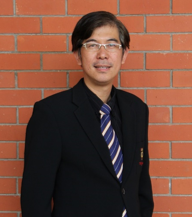 Assoc. Prof. Yip Mum Wai
Tanku Abdul Rahman University College, Malaysia
Assoc. Prof. Dr. Yip Mum Wai holds a Diploma in Materials Engineering (1997) and MSc in Manufacturing Systems Engineering (1998) from University of Warwick, United Kingdom. He was awarded an Engineering Doctorate in Engineering Business Management from Universiti Teknologi Malaysia (2008). He is a certified Trainer of PSMB Malaysia, certified TRIZ Instructor, certified Knowledge Management Facilitator and Practitioner, Senior Member of International Association of Computer Science and Information (IACSIT), Senior Member of South Asia Institute of Science and Engineering (SAISE) and also a senior member of International Economics of Development Research Centre (IEDRC). He is also a Chartered Engineer and Fellow of Institution of Mechanical Engineers (FIMechE), UK. He is also the chairman for Advanced Engineering Research Centre and Chairman for Centre of Systematic Innovation. Dr. Yip has presented many papers in the field of engineering such as laser cladding, machining and as well as engineering management such as TRIZ, innovation management, blue ocean strategy and knowledge management in many international conferences in Japan, Korea, China, Macau, Thailand, Malaysia, Indonesia and Brunei. He is also a reviewer, Editorial Board Member, conference chair and keynote speaker for many International Journals and International Conferences.