Prof. Mladen Milicevic
Loyola Marymount University, USA

Malden Milicevic received a B.A. (1982) and an M.A. (1986) in music composition and multimedia arts studying with Josip Magdic at The Music Academy of Sarajevo, in his native Bosnia-Herzegovina. In 1986 Mr. Milicevic came to the United States to study with Alvin Lucier at Wesleyan University in Connecticut, from which he received his masters in experimental music composition (1988). From the University of Miami in Florida, Mr. Milicevic received his doctorate in computer music composition in 1991, studying with Dennis Kam. For several summers he studied with Michael Czajkowski at the Aspen Music School. He was awarded several music prizes for his compositions in the former Yugoslavia as well as in Europe. Working in Yugoslavia as a freelance composer for ten years, he composed for theater, films, radio and television, also receiving several prizes for this body of work. Since he moved to the United States in 1986, Mr. Milicevic has performed live electronic music, composed for modern dances, made several experimental animated films and videos, set up installations and video sculptures, had exhibitions of his paintings, and scored for films. His interests are interdisciplinary and he has made numerous presentations at various international conferences on a wide range of topics such as music, film, aesthetics, semiology, neuroscience, sociology, education, artificial intelligence, religion, and cultural studies.
In his academic carrier Mladen Milicevic has served on numerous committees such as Rank and Tenure, Core Curriculum, Academic Technology, University Website, Mission and Identity, Faculty Senate with many sub-committees, various faculty and administrative search committees, etc. Mr. Milicevic is Professor and Chair of Recording Arts Department at Loyola Marymount University, Los Angeles.
Speech Title: Altered States of Consciousness and Film Sound
Abstract: The focus of my presentation is making connection between an area of film studies (related to film sound) and recent findings in neuroscience. Since 1929 and Alfred Hitchcock's Blackmail, subjective film sound that depicts altered states of consciousness of the film characters, has been introduced and later, significantly "tweaked" and redefined. The Hollywood filmmakers "intuitively" arrived at some sort of the "formula" for depicting altered states of consciousness and creating a dream-like oneiric sound experience. With recent neuroscientific research, there is clear evidence that supports this intuitively created "formula". Several film clips which illustrate the above concepts, will be presented.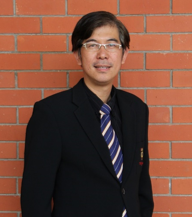 Assoc. Prof. Dr. Yip Mum Wai
Tunku Abdul Rahman University College, Malaysia
Assoc. Prof. Dr. Yip holds a Diploma in Materials Engineering and MSc in Manufacturing Systems Engineering from University of Warwick, United Kingdom. He was awarded an Engineering Doctorate in Engineering Business Management from Universiti Teknologi Malaysia. Dr. Yip holds a position as Dean of Faculty of Engineering and Built Environment, Tunku Abdul Rahman University College. He is a certified Train the Trainer of PBSM Malaysia, certified TRIZ Instructor, certified Knowledge Management Facilitator and Practitioner, senior member of International Economics of Development Research Centre (IEDRC), Senior Member of International Association of Computer Science and Information (IACSIT), Senior Member of South Asia Institute of Science and Engineering (SAISE).
Dr Yip is actively involved in many international and local special interest group community. Dr Yip has won many innovation and research competition. He is an excellent and experience instructor who have a great heart to reach out to industry practitioners and students. He is also the Chairman for Centre of Advanced Engineering Research and Chairman for Centre of Systematic Innovation Research.
Dr Yip has presented many papers in engineering business management such as TRIZ, innovation management, knowledge management, strategic management in many international conferences in Japan, Korea, China, Macau, Thailand, Malaysia, Indonesia, Singapore and Brunei. He is also a reviewer, Editorial Board Member, conference chair and keynote speaker for many International Journals and International Conferences.
Speech Title: Creating Value Innovation by Blue Ocean Strategy: A Case Study
Abstract: Innovation based Economy has driven many organisations to recognize the importance of creativity and innovation in competitive business world. The Red Ocean (competition in an existing market) is where every industry is today, there is a defined market, defined competitions and typical way to run the business. In order to overcome the competition in red ocean market, one of the strategy used is Blue Ocean Strategy. The main purpose of this presentation is to present the various blue ocean strategy analytical tools such as Strategy Canvas, pain point of customers and non-customers, integration of non-customers and six paths to create blue ocean strategy in the organisations. A case study of the implementation of blue ocean strategy will be presented. Finding revealed that blue ocean strategy has a very strong impact on creating the value innovation in the organisation.