Keynote Speaker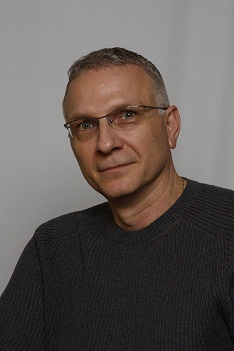 Prof. Gary E. Swanson
Dimage Studios LLC Ellwood City, USA
Chair of the Media & Film section of the International Academic Advisory Board & Member of the Academic Governing Board – The International Academic Forum (IAFOR), Nagoya, Japan
Guest Professor and Senior Fellow – Osaka School of International Public Policy, Osaka University, Osaka, Japan
CEO of Dimage Studios and Art Gallery LLC, Ellwood City, Pennsylvania, USA

Gary E. Swanson is an internationally recognized and highly acclaimed educator, photojournalist, documentary and news producer, director, editor, speaker and consultant. He has given numerous keynote speeches, served as organizer and chair at conferences, presented workshops and lectured at embassies, festivals, and universities throughout China, South Africa, India, Sri Lanka, Papua New Guinea, Japan, Korea, The Philippines, Thailand, Cambodia, Malaysia, Vietnam, Laos, Indonesia, Singapore, Greece, Italy, Germany, Jordan, Spain, Portugal, Peru, the United Kingdom, British Columbia, and the United States. Professor Swanson is a three-time Fulbright Scholar to Portugal and the People's Republic of China. From 2007-2015 Swanson was the Mildred S. Hansen Endowed Chair and Distinguished Journalist-in-Residence at the University of Northern Colorado, USA. Previously, Swanson was Professor and Director of Television for nine years at the Medill School of Journalism at Northwestern University. He has also taught at DePauw University in Indiana and at Elon University in North Carolina. In 1992 Swanson covered the Olympics in Barcelona, Spain for NBC News, and in 2008 was commentator for China Central Television International (CCTV-9) and their live coverage of the Beijing Olympic Games. Professor Swanson continued his on-air work with CCTV-4 as distinguished live guest and commentator in London the summer of 2012.
Swanson has earned more than 76 awards for broadcast excellence and photojournalism including three national EMMY's, the duPont Columbia Award, two CINE "Golden Eagles," 16 TELLY's, the Monte Carlo International Award, the Hamburg International Media Festival's Globe Award, the 2011 Communitas Outstanding Professor and Educator award, the 2012 Professor of the Year Award, the 2016 Distinguished Alumni Award in Education from the University of Illinois, and many others. His photography has won numerous awards and his works have been published in magazines, books, and displayed in art galleries worldwide.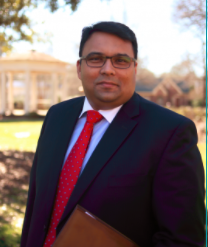 Assoc. Prof. Ezaz Ahmed
Columbia College, USA
Dr. Ezaz Ahmed is Associate Professor of Business and Associate Dean of Business Programs at Columbia College. Dr Ezaz Ahmed brings a robust body of knowledge in Human Resource, Management and Business as an academic and researcher. Besides his PhD in Human Resources, Dr Ahmed has an MBA in International Business with distinction, Bachelor of Economics with distinction and earned his Certificate in Online Teaching from the University of Oxford. Dr Ahmed is a Senior Certified Professional (SCP) by the Society for Human Resources Management (SHRM), USA and also a professional certified member (CAHRI) by the Australian HR Institute (AHRI).
Prior to joining Columbia College, Dr Ahmed was the MBA Program Director and Head of Postgraduate Business Programs at the Flinders University in Adelaide, Australia. Dr Ahmed has worked over a decade in Australia as an academic leader and is recipient of the Central Queensland University's Students' Voice Awards for On Campus and Distance Educator of the year in 2014, 2015 and 2016.. As Head of MBA Programs in Australia, Dr Ahmed has successfully led high-level teams in critiquing curriculum, developing academic strategies, and coordinating accreditation processes. He has been chosen to chair and member of numerous prestigious academic advisory panels, discipline streams in higher education and professional institutions. In recent years, Dr Ahmed has been researching in areas of employees' psychological contract, leadership, impact of information communication technology (ICT), skilled migrants' integration in regional areas, and inclusive employment opportunities for disable employees in the workforce. Dr Ahmed has been involved in international, national, and industry-based research projects and grants. Dr Ahmed's research has been published and presented in international journals and conferences. He has been a member of the inaugural Research Advisory Panel of the Australian HR Institute (AHRI), and chair of the Organisational Behavior stream in the Australian and New Zealand Academy of Management (ANZAM).