Keynote Speakers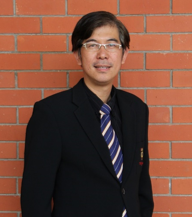 Assoc. Prof. Dr. Yip Mum Wai
Dean, Faculty of Engineering and Built Environment
Tunku Abdul Rahman University College, Malaysia
Assoc. Prof. Dr. Yip holds a Diploma in Materials Engineering and MSc in Manufacturing Systems Engineering from University of Warwick, United Kingdom. He was awarded an Engineering Doctorate in Engineering Business Management from Universiti Teknologi Malaysia. Dr. Yip holds a position as Dean of Faculty of Engineering and Built Environment, Tunku Abdul Rahman University College. He is a certified Train the Trainer of PBSM Malaysia, certified TRIZ Instructor, certified Knowledge Management Facilitator and Practitioner, senior member of International Economics of Development Research Centre (IEDRC), Senior Member of International Association of Computer Science and Information (IACSIT), Senior Member of South Asia Institute of Science and Engineering (SAISE).
Dr Yip is actively involved in many international and local special interest group community. Dr Yip has won many innovation and research competition. He is an excellent and experience instructor who have a great heart to reach out to industry practitioners and students. He is also the Chairman for Centre of Advanced Engineering Research and Chairman for Centre of Systematic Innovation Research.
Dr Yip has presented many papers in engineering business management such as TRIZ, innovation management, knowledge management, strategic management in many international conferences in Japan, Korea, China, Macau, Thailand, Malaysia, Indonesia, Singapore and Brunei. He is also a reviewer, Editorial Board Member, conference chair and keynote speaker for many International Journals and International Conferences.